Smearing Shit on Toilet Slave's Face and PastelGoddess 2019 [HD 1280x720] [1.02 GB]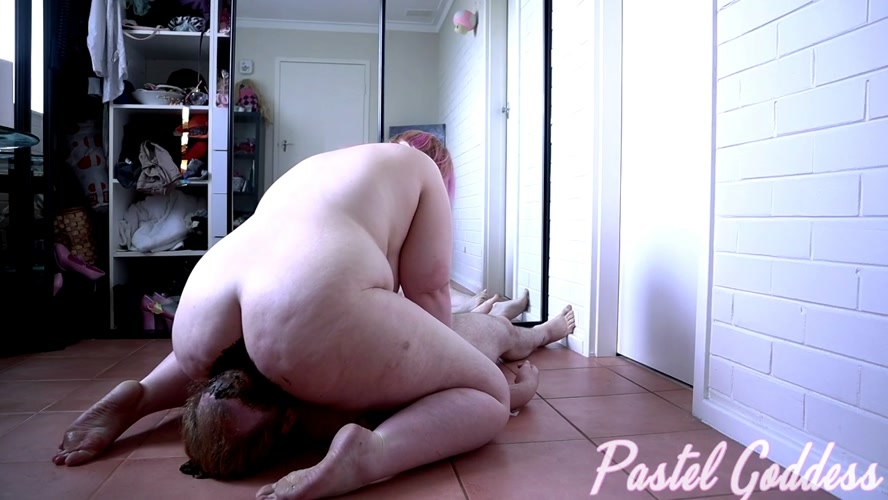 Genres:
scatting domination, femdom scat, shitting, toilet slavery, defecation, scat swallow, shitting porn, poop smear, scat porn, PastelGoddess
My slave is in for it today. I have been building up this dump for like 2 days and I have so much to feed him. He's very hungry and acting so desperate. I use this as an opportunity to tease and torment him before I give him the meal. I have a lot of gas that I need to get out first. All my stinky farts are just going to drive him insane while his tummy grumbles awaiting to be fed.
I give him one after another over the course of the first 11 minutes, slowly stripping off my leggings as I go. It feels so tight compressing in all my air, so I pull them down and my slave eagerly puts his nose in my ass cheeks and takes in the farts I give him.
Eventually, I take off my leggings altogether and bury him deep in my asshole. With his mouth making a seal around it, I shoot a solid piece into his mouth which he has to swallow. Just an appetizer before the meal! I fart a bunch more times until the waste in just about to poke out. I honestly can't hold it in any longer.
I decide to torment my slave. He is hungry and needs to be fed, but I want to smear my shit all over his face instead, squishing and smashing the shit all over my ass cheeks and covering his face completely. The shit comes out in a hot and creamy spurt and perfectly moulds to the shape of the slave' head. Over the next 18 minutes, I mush and smear the shit deep into his face to make sure it is smelly for days. This is what a pathetic bitch toilet slave deserves. Not only to lick and eat up all of his meal, but also to have all of your senses fully immersed in my shitty mess. It's all the slave deserves.
He cries and struggles to lick it up. It just constantly spreads out more and more over my ass and lathers his pores deeply with my shit. If he wants to be full, he's just going to have to work harder. I bounce my ass on his face and he cries, humiliated, dehumanized and broken.
After shitting, I have more farts to give him throughout the clip as he drowns in his own meal. I comment on his belly looking fuller as he gradually eats away at his dinner. I laugh at how desperate he is to be fed, not knowing when the next time may be. I'm filled with joy knowing that my slave is eating what comes from my body. I'm his Goddess, the reason he exists, and he has never looked better than with a face covered in my deep solid waste. The clip fades out as I continue smothering the slave as he licks up shit from my asshole. Hopefully he will pass out until the next feeding - That's an appropriate fate for a toilet loser.
Time:
00:29:14
Quality:
HD 1280x720
Format:
MPEG-4
File Size:
1.02 GB
Rare Scat Download - Smearing Shit on Toilet Slave's Face and PastelGoddess 2019 [HD 1280x720] [1.02 GB]