MASSIVE 5 Day Load In My Faux Leather Leggings and CosmicGirl 2019 [FullHD 1920x1080] [1.25 GB]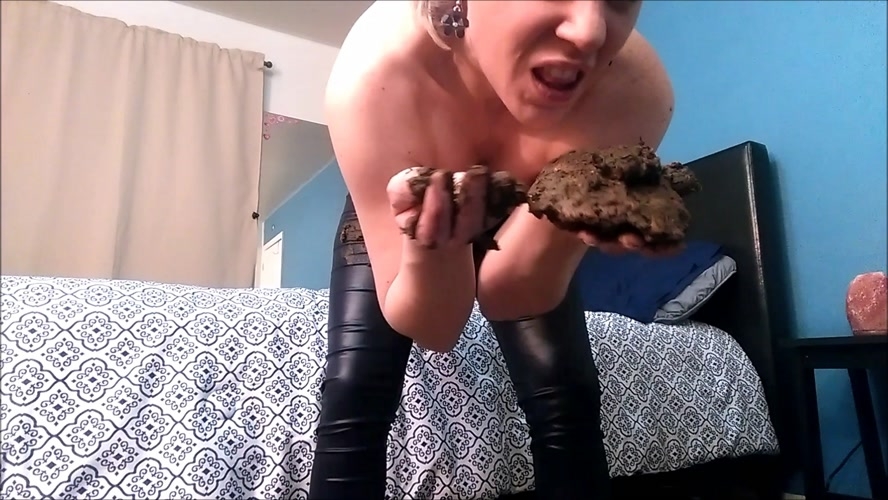 Genres:
scat solo, scat, defecation, scatology, poop, shit, kaviar scat, pooping girls, shitting girls, shitting ass, scat girls, poop videos, amateurs scat, dirty anal, scat porn, CosmicGirl
I turn my ass to the camera to unload a MASSIVE 5 days worth of poo into my skin tight black leather leggings. I reach inside my pants pull out the first incredibly dense, monster sized poo ball and then squish it in my palm. It has a nice clay-like consistency. I then give you a nice close up shot of the hot mess I just made. I reach back into my leggings to retrieve the 2nd, equally massive poo ball in my other hand. I smear some on the front of my leggings and rub my pussy hard with my shitty hand leaving a few really nice thick streaks of poop on my pants. I turn my ass back to the camera and with both of my hands full of my stinky poo I smack my ass leaving poo all over the ass of my pants. I pull my pants down and stick a finger in my shitty hole. I pull my pants back up, take an extra deep breath and inhale all the lovely smells emanating from my hands. I give my stinky poo hands a quick lick before waving good bye!
Time:
00:07:42
Quality:
FullHD 1920x1080
Format:
MPEG-4
File Size:
1.25 GB
Rare Scat Download - MASSIVE 5 Day Load In My Faux Leather Leggings and CosmicGirl 2019 [FullHD 1920x1080] [1.25 GB]