Chocolate lunch from Karina and Kamilla and MilanaSmelly 2020 [FullHD 1920x1080] [1.09 GB]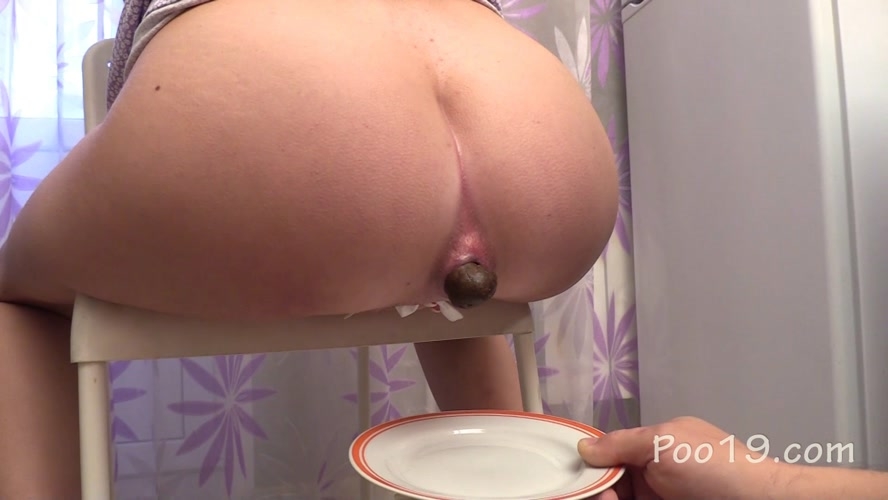 Genres:
scatting domination, femdom scat, shitting, toilet slavery, defecation, scat swallow, shitting porn, poop smear, scat porn, teenies shitting, young scat girls, scat teen, russian scat, MilanaSmelly
Two days ago I met Mistress Kamilla. Kamilla really liked this meeting, she liked to shit in the man's mouth and humiliate him, so she decided to periodically be present during Karina's meetings with me. The ladies invite me to serve them not only in the evenings and on weekends. Sometimes I serve them on the days when I work in the office. I don't go to cafes during my lunch break, I get the lunch from girls' asses. Today was just such a case, and the girls invited me to their apartment. At first I entertained my Mistresses for a while by imitating various animals. Then the time came when I had to accept and eat my favorite meal, consisting of female shit. Mistress Karina almost completely filled the saucer with her turds, which came out one after another from her anus. I got great pleasure when Karina let me clean her ass by tongue. Touching her anus with my tongue is happiness for me. Unfortunately, this time Iwas not able to taste Mistress Kamilla's poop. But Kamilla was helping Karina feed me, stuffing Karina's chocolate porridge into my mouth, spoon by spoon. I was full and happy for the rest of my working day.
Time:
00:12:59
Quality:
FullHD 1920x1080
Format:
MPEG-4
File Size:
1.09 GB
Rare Scat Download - Chocolate lunch from Karina and Kamilla and MilanaSmelly 2020 [FullHD 1920x1080] [1.09 GB]