ODV-479 A girl's toilet in a suit 2020 [HD 1360x762] [3.53 GB]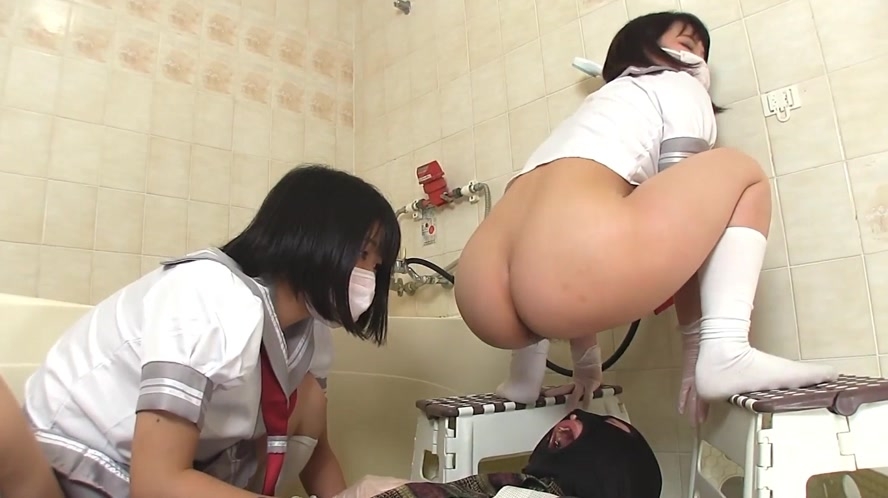 Genres:
scat solo, scat, defecation, scatology, poop, shit, kaviar scat, pooping girls, shitting girls, shitting ass, scat girls, poop videos, amateurs scat, dirty anal, scat porn
A great release from Ohtsuka Floppy, featuring the lovely Saya Takazawa -unfortably she's not vomitting in this one- and Momoi Momo. The two lovely ladies have fun bullying an old man in a suit and when Saya is here, you know it's going to be messy. The physical "violence" is very tame but we're not here for that ...
The movie begins with the two girls dinning peacefuly while trampling and kicking the old fart lying under the table. After their lunch, they humiliate him and beat him some more. After a while they decide to pee in his mouth and have him drink it. Then, they drag him into the bathroom and the real fun begins. After playing with his dick a bit, they take turns shitting in his mouth and force him to eat. After a brief interruption to get an enema, the girls come back to give him a real shit treatment and smear it all over his body and cock.
The movie ends with two short scenes where each girl shows her pussy and ass and shits in front of the camera.
Time:
01:40:42
Quality:
HD 1360x762
Format:
MPEG-4
File Size:
3.53 GB
Rare Scat Download - ODV-479 A girl's toilet in a suit 2020 [HD 1360x762] [3.53 GB]