Mutual Messy Enema Fun and MissAnja  2020 [FullHD 1920x1080] [2.00 GB]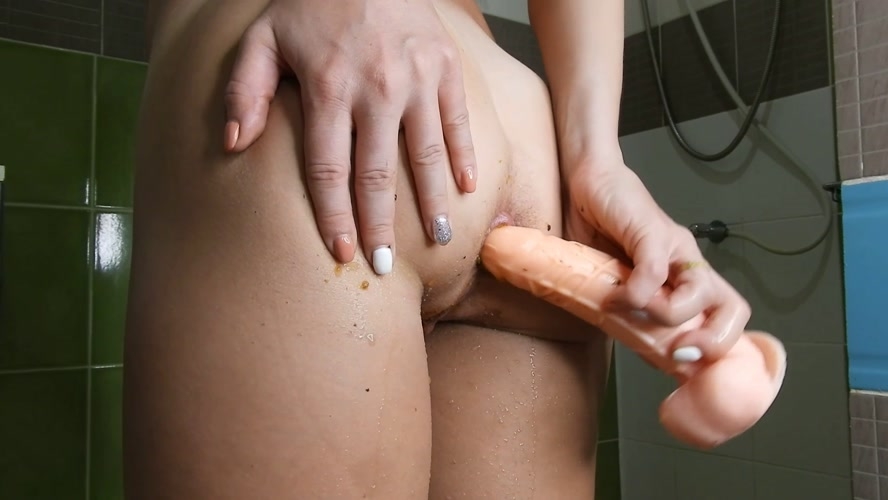 Genres:
Desperation, Efro, Enema, Pee, Poop Videos, Scat
I know you're into messy enema fun, but what if you copy me while I clean my little ass out? I invite you for a filthy weekend enema fun just me and you. Hmm? Sounds awesome right? I start with teasing my naked body, bending over shaking m y ass and tell you get ready yourself because we start it. I goes down on my fourth you should follow me. I insert the plastic tube into my ass to let water flow in you should do the same. I ask you for the same. Will be so much fun when you and me at the same time squirting out those nasty shitty waters right? I also ask you that let goes the water into your ass as much as you can take at once. I do the same. Present my bloated belly several times and you also can moaning me cause of desperation to release it. I sprinkle enema in different positions like doggy on both side of the bathroom, standing or even with one legs up on my knee. Every round of enema is stinky and even more messy. I also help myself with a dildo and farting while pushing out enema mess and of course I tell you to do the same. Dildo or finger your ass when I do it. I determine to dildo my ass bending over, make myself gassy and gaping hole then pushing out some of runny ass juice before the end. I hope you could copy me nice and well and you've been a good boy and made sort of big mess in your bathroom just like me. And I also believe it you used all enema to clean out your ass to me. Was it fun? Definitely. In this video you will get lots of ass view, even more of enema round, shitty mess and more.
Time:
00:27:58
Quality:
FullHD 1920x1080
Format:
MPEG-4
File Size:
2.00 GB
Rare Scat Download - Mutual Messy Enema Fun and MissAnja  2020 [FullHD 1920x1080] [2.00 GB]