Pisses underpants, shit on seat, my modesty, toilet  and Mistress 2020 [FullHD 1920x1080] [1.45 GB]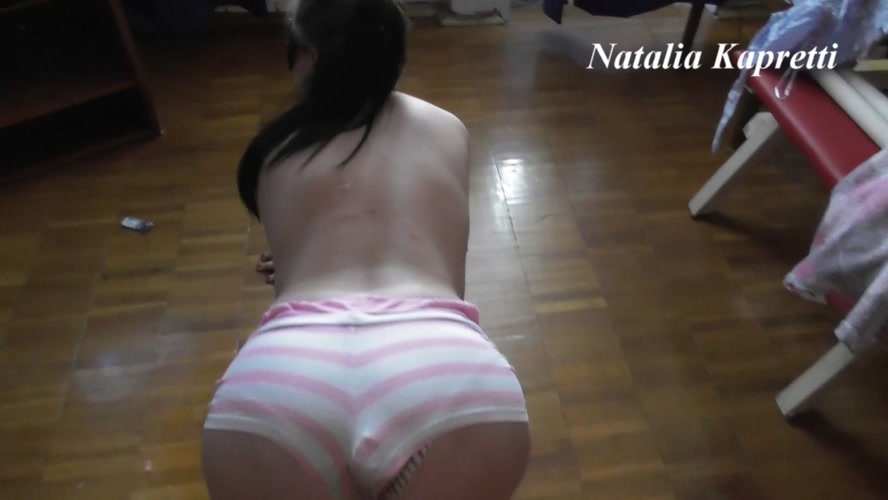 Genres:
Panty, Jean Pooping, Pee, Poop Videos, Scat, Toilet Slavery, Mistress
Description
When I met my slave girl, when she first entered my door, she was modest, innocent, and eager for all that was new and forbidden. Step by step, I led her deeper and deeper into the unknown world of sex, pleasure, and submission. She turned out to be a diligent student with a penchant for toilet thematic and I decided to make her my toilet slave girl. Now in my movies, she gladly pisses and shits for you with a smile on her face, smears and eats shit. She is my depraved innocence, my treasure. Today, she pisses for you in her underpants and shits on the toilet seat. This is still the very first video, she is embarrassed that she peed right on the floor. Also, my toilet slave girl, film the appeal unto you on video. Asks you to write your dirty fantasies, ask questions. She wants to likes you and is ready to implement the dirtiest of them.
1. Constipated have slavegirl, heavy birth hard shit
My slave girl is constipated. She can't go into the bathroom for two days. She sits on the toilet seat, smokes, pushes shit out of her ass, tries to shit, but shit does not want to come out. Long, painfully, she gives birth to the tip of hard shit. The tip of a brown shit seemed of her ass. Slowly shit comes out, all lengthening and finally falls into the toilet chair. Constipation is printed out, the birth of the first shit was successful. What a relief
Time:
00:17:51
Quality:
FullHD 1920x1080
Format:
MPEG-4
File Size:
1.45 GB
Rare Scat Download - Pisses underpants, shit on seat, my modesty, toilet  and Mistress 2020 [FullHD 1920x1080] [1.45 GB]