Poop in the mouth of Yana, Alice and ModelNatalya94 2020 [FullHD 1920x1080] []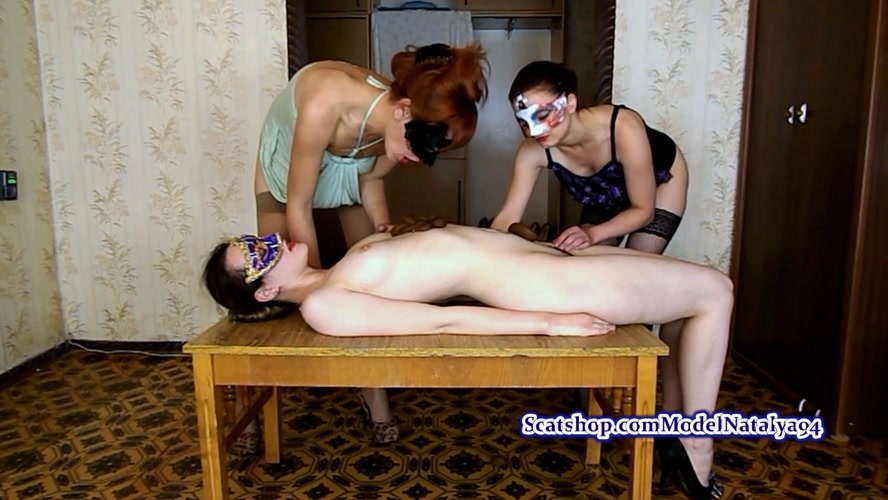 Genres:
Groups/Couples, Pee, Poop Videos, Scat, Smearing, Toilet Slavery, ModelNatalya94
Hello our dear, dear and dear fans. In this video you want to introduce you to Carolina in the role of a dish for shit, and Jan and Alice, who eat this shit. Caroline naked lay on the table, Jan and Alice shit on her body. They sniffed their warm shit, then began to eat chocolate poo in small portions. Yana and Alice were in no hurry to eat and swallow the shit, they licked and sniffed it, bit off it in small portions, held it in its mouth and only then swallowed it. Sometimes they took a lot of shit in their mouths and their mouth and cheeks completely filled the shit and a mixture of shit and drool spilled on the chin, because it did not fit in the mouth. So Alice and Yana ate their poop, and Carolina could only enjoy the aroma of their shit. She was lying on the table all the time and felt how warm her warm shit was.
Time:
Quality:
FullHD 1920x1080
Format:
File Size:
Rare Scat Download - Poop in the mouth of Yana, Alice and ModelNatalya94 2020 [FullHD 1920x1080] []