Who shits first? 2019 [UltraHD/4K 3840x2160] [3.02 GB]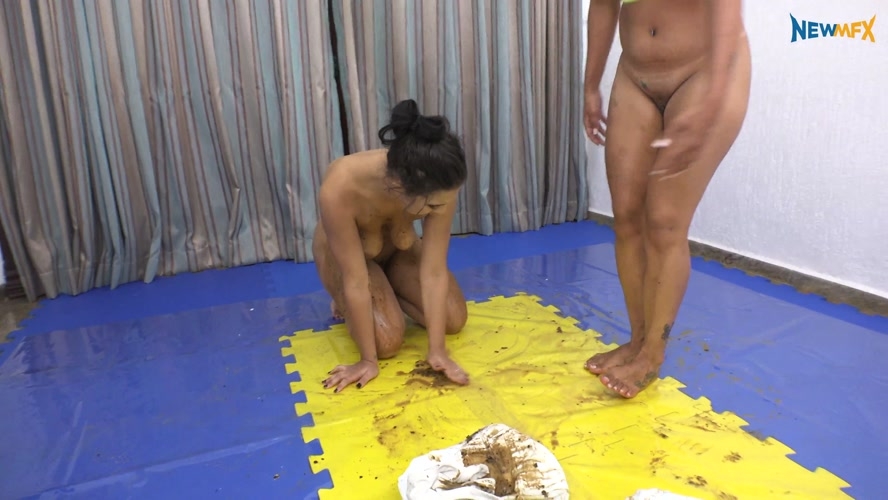 Genres:
other, everything, Saori, pants, Chimeny, white, squeezes, seats, dominating, knees, encourage, crush, abdomen, fecal, movements, Between, brunette, liquid, through, panties, scatting domination, femdom scat, shitting, toilet slavery, defecation, scat swallow, shitting porn, poop smear, scat porn
Saori and Chimeny are wearing white pants, and these two are wanting to shit very much, due to their swollen bellies, but they refuse to get dirty. They disagree and a fight begins, and to annoy each other, they suggest a competition of who will shit first. The blows consist of squeezing the belly of one another, pressing the region of the intestine and doing everything to crush the abdomen and encourage the fecal movements of the other. Between knees, squeezes, seats and a lot of grip, Saori ends up dominating Chimeny and opening her buttocks in a way that the brunette can't resist, and ends up shitting herself. It's a rotten, liquid shit that runs through the white pants and panties, dirtying everything. Yuck!
Time:
00:35:24
Quality:
UltraHD/4K 3840x2160
Format:
MPEG-4
File Size:
3.02 GB
Rare Scat Download - Who shits first? 2019 [UltraHD/4K 3840x2160] [3.02 GB]