3 unimaginably sweet girls! And me and MilanaSmelly 2019 [FullHD 1920x1080] [1.55 GB]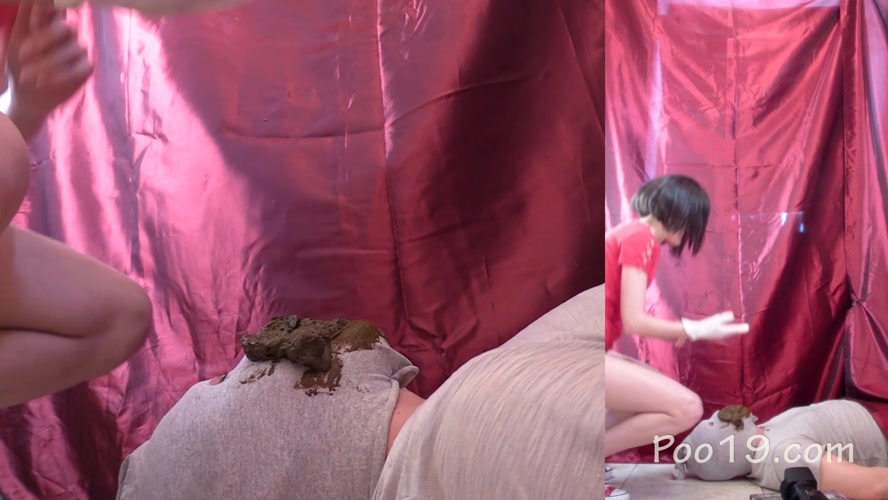 Genres:
scatting domination, femdom scat, shitting, toilet slavery, defecation, scat swallow, shitting porn, poop smear, scat porn, teenies shitting, young scat girls, scat teen, russian scat
3 unimaginably sweet girls! And me. Today I met again with my favorite girls Christina, Yana and Karina. I love meeting girls after the weekend – these days they are relaxing with their boyfriends, eating a lot of different foods, visiting a restaurant or visiting their parents! Today I asked the girls to put on sportswear – as if students are using me after a gym class!
We agreed – I have to eat everything – this is my desire! Karina decided to use me first – her shit had an excellent structure and moderate hardness, he had to chew hard and it was difficult, very difficult! Yana and Kristina had a lot of fun and laughed while I was suffering under Karina's ass, the girls suffered for a long time and each waited in turn. Finally, Karina finished her dirty work and Christina joyfully covered me with her young ass and immediately with a juicy and loud sound, a large portion of soft (not liquid) shit filled my mouth, the sound was amazingly beautiful. At that moment I felt the taste and realized that much greater difficulties await me! It was soft and had a strong smell. Christina says – yesterday I drank alcohol! You can see how hard I tried and how much I suffered, in the middle of feeding I felt that tears were flowing – I felt ashamed that Christina saw it, but Christina was laughing and rejoicing – she always laughs when she feeds me. With great difficulty, I served Christina. The next task was too much for me – Yana. A stream of warm and very liquid (oily) diarrhea flowed into my mouth and I immediately realized that this was the end – I broke down! I tried to swallow and Yana tried for a long time and waited for me to be able to. I took 2 big sips, but the shit immediately came out of me like a fountain, at such moments I regret doing this, but then when the girls leave, I regret that I didn't swallow it when I had the opportunity
Time:
00:24:12
Quality:
FullHD 1920x1080
Format:
MPEG-4
File Size:
1.55 GB
Rare Scat Download - 3 unimaginably sweet girls! And me and MilanaSmelly 2019 [FullHD 1920x1080] [1.55 GB]