Strap-on for dogs Olga and ModelNatalya94 2017 [FullHD 1920x1080] [1.19 GB]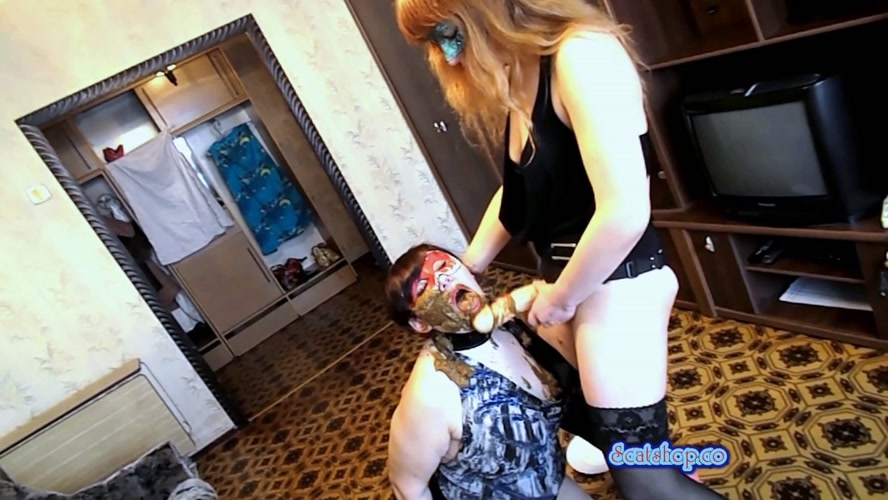 Genres:
Scat, Shit, Poo, Solo, USA, Pissing
Yana wanted to use Olga as his own dog, Yana wore on Olga leash and ordered to start dog Olga to sit on my lap. Dog Olga executes the orders of his mistress, Yana picks up the leash and begins to drive the dog Olga to a circle Olga crawls cancer on his knees, Yana bares his chest and lifts mini skirt dog Olga and again enters the dog Olga around with a bare ass and Tits. But this Yana Yana tells very little dog Olga to sit on my lap and open your mouth, Olga does all that she tells Yana. Yana turns to Olga ass and shit dog Olga right in the mouth and on the face, mouth dog Olga's full of shit on the face of Olga is also a lot of shit, then Yana puts on a strap-on and begins to fuck Olga in the mouth with the help of strap-on dog Olga swallows the shit of his mistress, Yana does not regret his dog and continues to fuck the dog Olga mouth, a dog's face Olga all in the shit, mouth Olga too many remnants of shit, strap on is also covered in shit. Then again Yana walks his dog around the room on a leash a few laps dog Olga crept to cancer knees with bare ass and bare Tits, Yana puts down his plate and ordered Olga to shit in a bowl, Olga shoots liquid diarrhea into the bowl, all over the floor and a plate of shit, Yana takes hair dog Olga and orders her first to eat shit from the floor and then the dog Olga eats shit from a plate. But Yana is not enough, she turns the dog Olga and introduces her rubber cock in the ass strap and Fucks the dog in the ass. At the moment when Yana Fucks in the ass with a strap-on dog Olga, Olga eats shit from a plate. This is a show that is staged for you dog Olga and her owner Yana.
Time:
00:12:50
Quality:
FullHD 1920x1080
Format:
MPEG-4
File Size:
1.19 GB
Rare Scat Download - Strap-on for dogs Olga and ModelNatalya94 2017 [FullHD 1920x1080] [1.19 GB]