Ferrero Roche Dessert For Slaves and MissAnja 2021 [FullHD 1920x1080] [1.18 GB]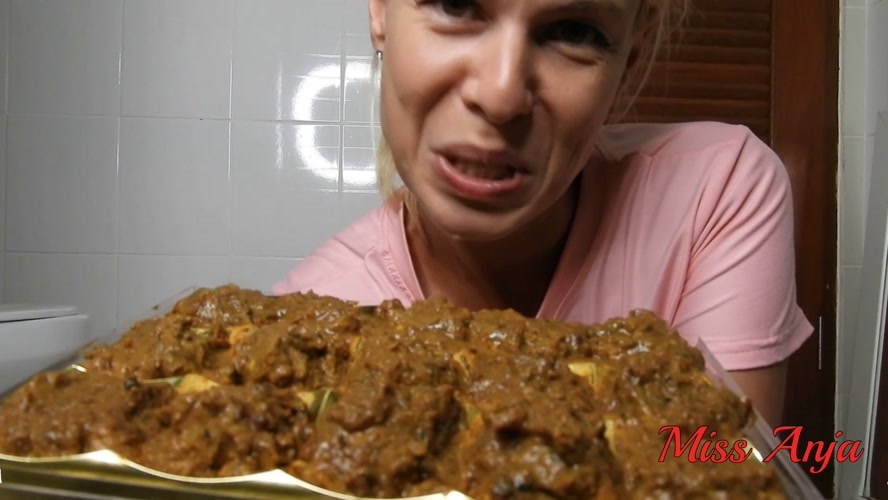 Genres:
scat solo, scat, defecation, scatology, poop, shit, kaviar scat, pooping girls, shitting girls, shitting ass, scat girls, poop videos, amateurs scat, dirty anal, scat porn
Your Goddess needs to shit so badly. She'll make such a nice full of chocolate Limited edition Ferrero Roche for slave. I bet you're licking all around your mouth of thoughts what a delicious and sweet treat on the way. Well at beginning I don't talk to you much because need to poo so so badly. Those cramps in abdominal makes me struggling badly. Actually as I couldn't hold it just time I grab that clear bowl where I catch all my nasty chocolate right away. Like a chocolate volcano haha. You get hungry in that once you see leaking out of my ass. So after shitting big one for you pissing on it to give more nice texture and in squat I talk to you dirty about this sweet treat. I know you have sweet tooth don't you? This warm chocolate paste looks amazing straight from the best Goddess ass. Well I'm so excited to treat and feed you with it. Let's make it. Such a nice treat from me to you because I just talking to you all over about you can't even touch me but taste me it's mandatory. Are you ready my dear shit slave!!! Let me prepare your own Ferraro Roche! I flash my ass quickly in doggy and ask you to worship but I see on your face you're so very hungry like a wolf. I start spoon my shit out of the bowl by hand and filling each scoop with it nice and gentle. Look so delicious and yummy isn't it? I will tell you how to eat them it's not a rush. I have strict rules to you. First just sniff my shitty chocolate. I order you to lick it up and I act it how to do. I bet you're more than hungry and excited. You're greedy when see my shit ready to served!! Just like this time!! Be nice slave to your Goddess and obey her!
Time:
00:16:34
Quality:
FullHD 1920x1080
Format:
MPEG-4
File Size:
1.18 GB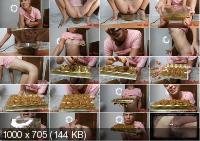 Rare Scat Download - Ferrero Roche Dessert For Slaves and MissAnja 2021 [FullHD 1920x1080] [1.18 GB]