Feet and Toilet Training and MissMortelle  2020 [FullHD 1920x1080] [2.01 GB]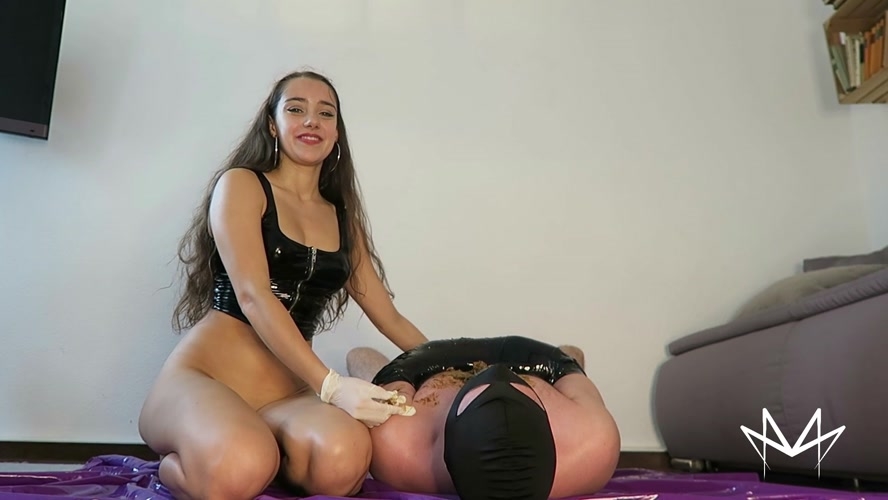 Genres:
MissMortelle, scatting domination, femdom scat, shitting, toilet slavery, defecation, scat swallow, shitting porn, poop smear, scat porn
Description: Probably one of my best toilet trainings ever with beautiful close-ups of my feet.
My toilet has to learn, that serving me has to be his pure pleasure and enjoyment. Drinking my pee and eating my chocolat is for gourmets only and not at all degrading
First I tease my toilet with my gorgeous feet. Then I tie his arms together with bondage tape. I present him the first sips of golden shower in a wine glass, because that´s what my pee is: A delicacy. Next, I pour the rest directly into his mouth and make him clean every single drop he did not catch.
Then, the real training begins, as I squat over my toilet´s face and he has to open his mouth wide to receive my gift! I teach him how to accept my loaf willingly, how to smell and savour it and finally, how to chew and swallow, so he can become one with his divine mistress!
This is a scat movie with a foot fetish twist. A strict, but non-humiliating toilet training with a joyful and human approach, not to forget the cute and cruel sadism, that is always part of me
Time:
00:28:09
Quality:
FullHD 1920x1080
Format:
MPEG-4
File Size:
2.01 GB
Rare Scat Download - Feet and Toilet Training and MissMortelle  2020 [FullHD 1920x1080] [2.01 GB]