Mexico diarrhea! - Pregnant role play poop in bathtub and VibeWithMolly 2020 [UltraHD/2K 1080x1920] [706 MB]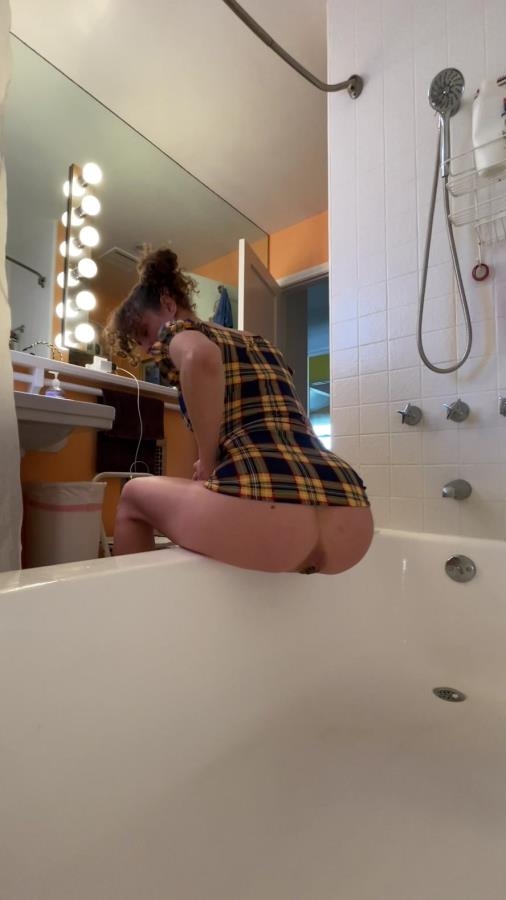 Genres:
Desperation, Enema, Poop Videos, Scat, Smearing, scat solo, scat, defecation, scatology, poop, shit, kaviar scat, pooping girls, shitting girls, shitting ass, scat girls, poop videos, amateurs scat, dirty anal, scat porn, VibeWithMolly
Mexico diarrhea!
Description: So I got sick in Mexico this past week and wanted to show you what Mexican diarrhea looks like! It's super sloppy and gets everywhere. I even have crazy goosebumps on my arms that I show you! I also do a shower head enema at the end!
Pregnant role play poop in bathtub
Description: Watch me role play a pregnant woman who can't hold in her poop any longer. She can't even make it to the toilet because it's too hard to sit on it so she takes a huge pregnant shit into the bathtub. This poop is HUGE! Then she shows you how she cleans it up. It's one of the biggest poops I've ever seen!
Time:
00:06:31
Quality:
UltraHD/2K 1080x1920
Format:
MPEG-4
File Size:
706 MB
Rare Scat Download - Mexico diarrhea! - Pregnant role play poop in bathtub and VibeWithMolly 2020 [UltraHD/2K 1080x1920] [706 MB]